5 proven ways to handle the pain of being ghosted. But what exactly is ghosting?
Ghosting, the act of disappearing suddenly in a relationship, has new meanings nowadays.
Few people in your life will let you believe they will stay forever no matter what may come. In reality, most of them disappear, sometimes even without warning, leaving you high and dry. Be it a love interest, a casual date, or a close friend. Ghosting could hit anyone, anytime.
It's hard to bring yourself to terms with the sudden change of events when the person leaving was a significant part of your daily life. You shared every happening with them, sought their advice on petty matters, and knew a safe haven to crawl back into when things fell apart.
Table of Contents
How Do You Identify Distancing Patterns?
Although ghosting refers to a sudden abandonment process, it is rarely an 'in the moment of heat' action. If you introspect, you can identify distancing patterns. It holds especially for long-term sweethearts and best of best friends.
Remember how that endearing Hiiiiiiiii transforms into a short hey or hi?
How do your calls start going to voicemail and never attended in the first go? Oh, come on, no one is that busy always. Right?
How do those long conversations, once forcefully cut by telecom companies, start to feel a drought of words?
I'm sure you are getting a hang of how it all starts. And how does it ends?
You chase them.
You run after your beloveds for their attention.
You even ignore their disrespectful behavior.
You believe it must be you who did something wrong, forcing them to treat you like nobody.
'LET IT GO' seems to be a lot easier to say than follow. After all, if it's that easy to let them go you never held them tight enough in the first place.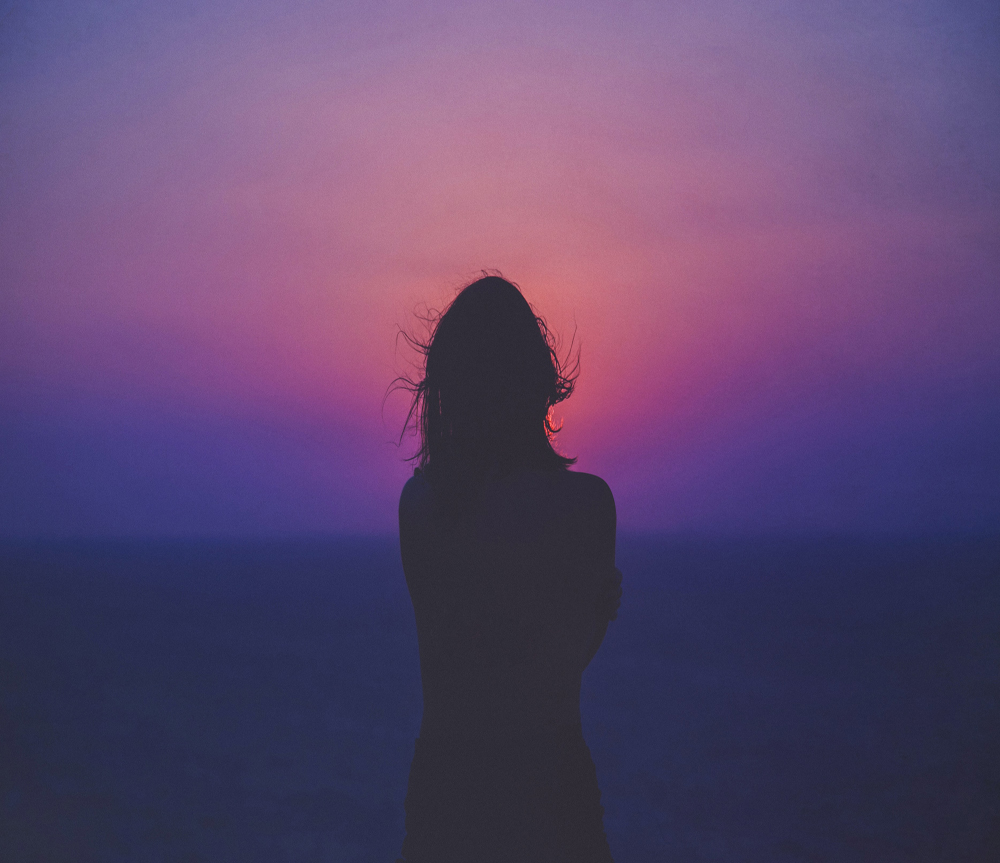 Abandonment Issues: The Aftermath of Being Ghosted
After many deliberations, you know it's time to stop chasing the butterflies. But, the mere thought of giving up on love and friendship breaks you.
You let go of the idea of giving up the trust you build and the love you knit. You replay your latest encounters with them to know what went wrong. You torture yourself with the memories.
Nothing: that is the conclusion you reach every single time.
Why?
Because we humans are nothing more than a pile of entangled mess. There may not always be a reason for our actions or inconsideration for the feelings of others. When we can't handle emotions, we run away, as simple as that.
This abandonment breaks you and your trust. You give time to yourself to overcome the setback. And it all happens again! But it hurts a little less this time. And lesser the next time.
You begin to understand the theory of life that people will come and go. And that you will be fine, with or without them. The problem arises when one fine day, that strayed soul tries to dwindle back into your life. What do you do now?
All the pain resurfaces. You either accept them. Probably you still love them. Or you deject them as you know how it will end. If you choose to rekindle the love, you are conscious at every step this time. Even the slightest 'red flag' of ghosting alerts you.
This behavior of yours, my dear, is known as Abandonment Issue. You start to live in the constant fear of getting ghosted again which is toxic to your mental health.
5 Proven Ways to Handle the Pain of Ghosting
Ghosting is painful. The aftermaths of being ghosted are long-lasting. More painful than that is living in a repeating loop of pain. You need to overcome your abandonment issues and break away from the toxic influences in your life. To live a healthy and happy life, you may want to try the following:
Be in love, be in friendship. But never be too deep in a dependent relationship. Dependency makes it hard to move out of our comfort zone.
Be vigilant in relations. If you notice early signs of distancing, move away with love and respect before the table turns.
If you have doubts about your partner's intentions, have a heart-to-heart with them. Give them an open space to express themselves. It will help you two reach a mutual decision. If the need arises, no one will feel ghosted.
Try to live in the present. People, seasons, and feelings: they all come and go. You cannot keep wearing your socks all through the summers in anticipation of the winters.
If you ever have to choose between letting someone in and your well-being, CHOOSE wisely. Your mental health is your responsibility as well as your priority.
Conclusion
Life is a steep trek. A companion can make it easy by being together, or could make it harder by deserting you on a lonely path. Albeit, life goes on. Your job during this roller coaster ride is to protect your heart and mind.
Be clear with your priorities. You will never have to struggle between choosing right and wrong. In a similar situation, I distance myself from any toxic agent to protect my inner sanctum. What are your tactics for dealing with abandonment issues?
If you find the article interesting and want to read more on mental health, click here.
Featured Image By Mr. Avadh R. Oza.