Every Indian girl dreams of going on a solo trip. However, it's easier said than done for some. If you are one amongst the millions, let this new year be your perfect getaway. Choose any of the 3 best destinations for a female solo trip to fulfill your dream.
Table of Contents
Rishikesh, Uttarakhand
Rishikesh is a city of peace and glory in every sense. It is filled with hip-hopping rivers, chanting temples, gleaming visitors, meditation and yoga retreats, camping, and adventure sports.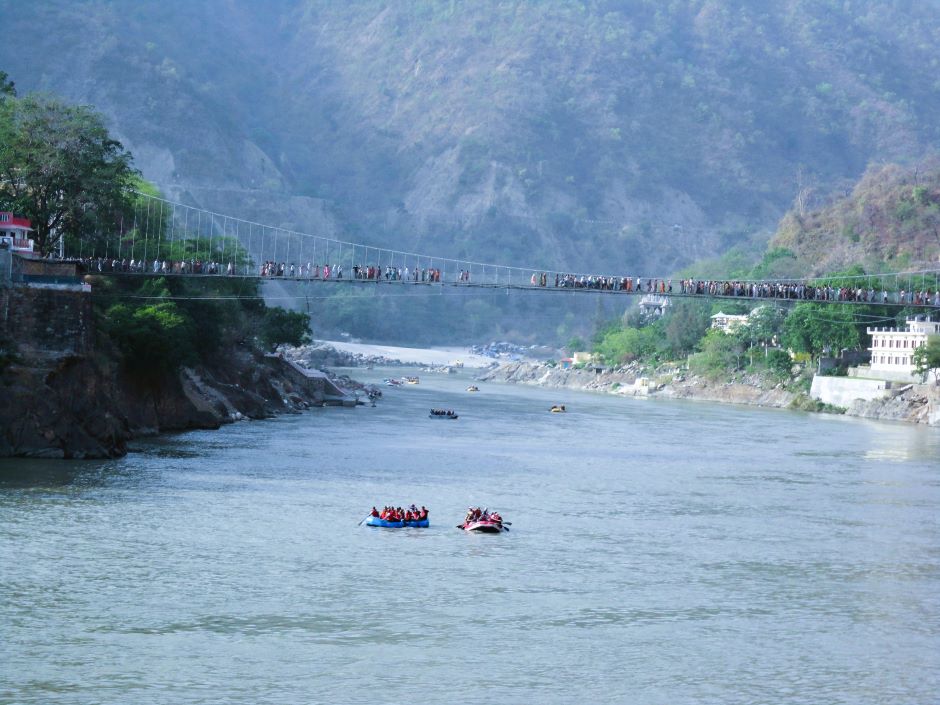 Rishikesh is famous for its ghats, Lakshman Jhula (in the picture), and the Ashram of Maharishi Mahesh Yogi where the rock band Beatles spent time in the 1960s. Although the Ashram doesn't offer tourist-like vibes now, people still visit it in large numbers.
Lakshman temple, Neelkanth Mahadev temple, Raghunath temple, and Tera Manzil temple offer you a chance to soak in the supreme powers of the divine. You can reconnect with spirituality by sitting near the ghats, basking in the setting sun, and listening to the sound of music played by the rushing rivers mixed with temple bells. The sunset view at these ghats is mesmerizing offering an elixir to photography buffs.
If you are looking for guided meditation and yoga, there are many certified options. For instance, Himalayan Yoga Retreat, Rishikesh Yoga Peeth, etc. They offer predetermined as well as customized plans based on your preferences. Travelers come to destress and find solace in these programs along with meeting like-minded people.
You will love Rishikesh if you are an adventurist. It offers the extreme thrill of jumping from 83 meters, harnessed to safety under the experts trained from New Zealand. I was skeptical but adamant about free fall in the lap of the mountains. Years after, I still cherish the memories of that jump and feel the pride in the bravery certificate they bestow upon a successful jump.
There are other sports like Flying Fox, Zip lining, and Gaint Swing for added fun. If you are a walker you will enjoy the well-marked treks that Rishikesh has to offer. The waterfall trek and the Kunjapuri Trek offer stunning views of the clear mountain ranges and clean rivers.
While in Rishikesh, you sure would want to go river rafting from Shivpuri. It is one of my favorite sports despite overturning the raft on my first trip. Spending that time in the cold water even in April and being rescued by a Kayaki rider were the highlights of my first-ever Rishikesh trip.
The rafting trip concludes at Maggie Point where you can sip hot coffee after spending hours in cold water. There is cliff jumping too! If you are a true adventurist, you may spend a night camping too. The best campsites are at Tapovan and offer other fun activities like bonfires, grilling, scavenger hunts, biking, etc.
Searching for comfortable homestays in Rishikesh? Click here and ask for a discount with code BA23.
Best times to visit Rishikesh: September-November and February- Early May.
Connectivity: The best way to travel to Rishikesh is by rail or road. The local commute is cheap via cab, auto-, or cycle-rickshaw.
Amritsar, Punjab
Amritsar could be renamed as a city of kindness. Its landmark, the Golden Temple is well renowned for lavish architecture, peace, and one of the largest langar in the world. On average, around 20k people enjoy the delicious prasad at the temple. This number reaches a hundred thousand at Sikh festivals.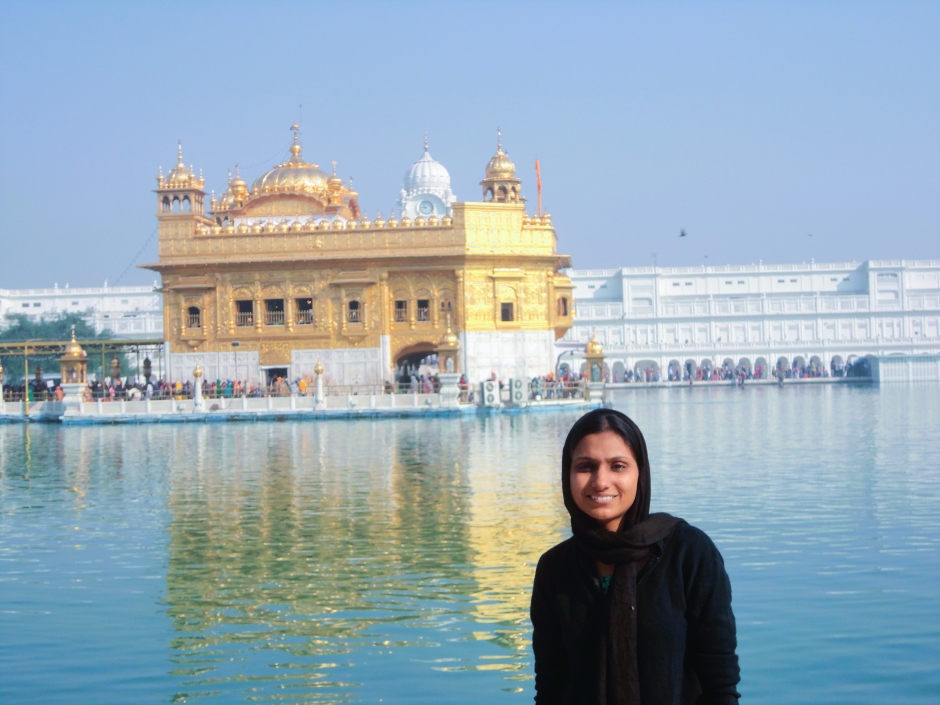 This two-storied temple is situated on a 67-square ft marble surrounded by holy water on all sides. The dome of the temple is made up of 400 kg of thin gold sheets. The spectacles of the temple are truly appreciated in the evening when the lights go on. Yellow lights reflecting on the water boundary present the whole temple to be made up of gold.
You will fall in love with Amritsar for two things. First, the peace and satisfaction attained after offering 'Seva' (physical help) at the langar, and second, the immense patriotism flowing during the Beating Retreat ceremony at Wagah Border. For historians, Jaliawala Bagh, where the massacre of 1919 occurred, is the must-go place.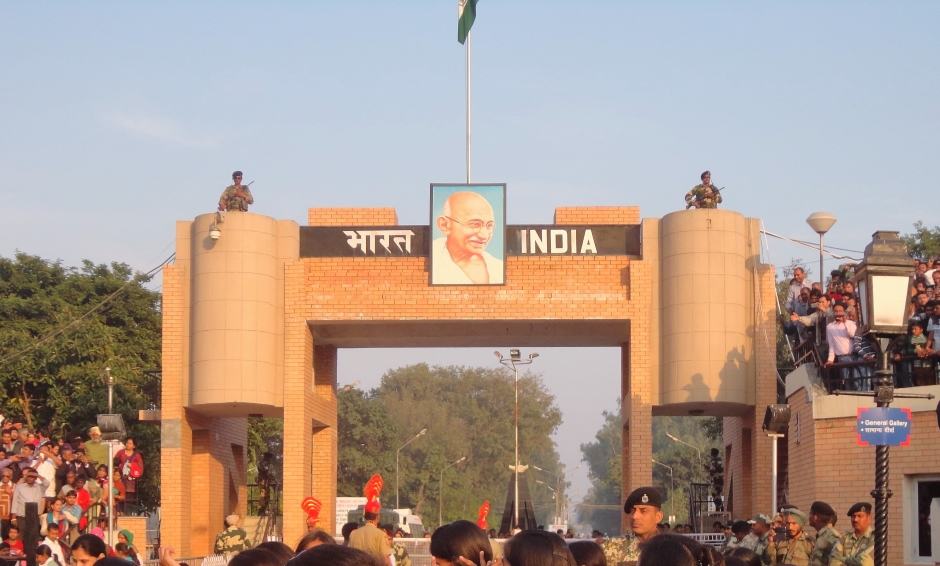 If you are visiting Punjab, you would definitely want to gift yourself the trademark 'Phulkari' work. Amritsar has humongous markets loaded with vibrant phulkari patterned suits, dupattas, and sarees. Add a few pairs of Punjabi Juttis too. You will cherish them for a long time.
Best times to visit Amritsar: October-November and February-March.
Connectivity: The best way to travel to Amritsar is by rail or road. The local commute is cheap via auto- or cycle-rickshaw.
Jaipur, Rajasthan
Jaipur, also known as the Pink City, is the epitome of royalty. Majestic palaces, artistic customs, rich food, and heart-warming courtesy are the symbol of Rajasthani culture, Additionally, Rajasthan is one of the safest states for girls in India. I have traveled at odd hours to and from Jaipur and have felt the protection of its state transport employees.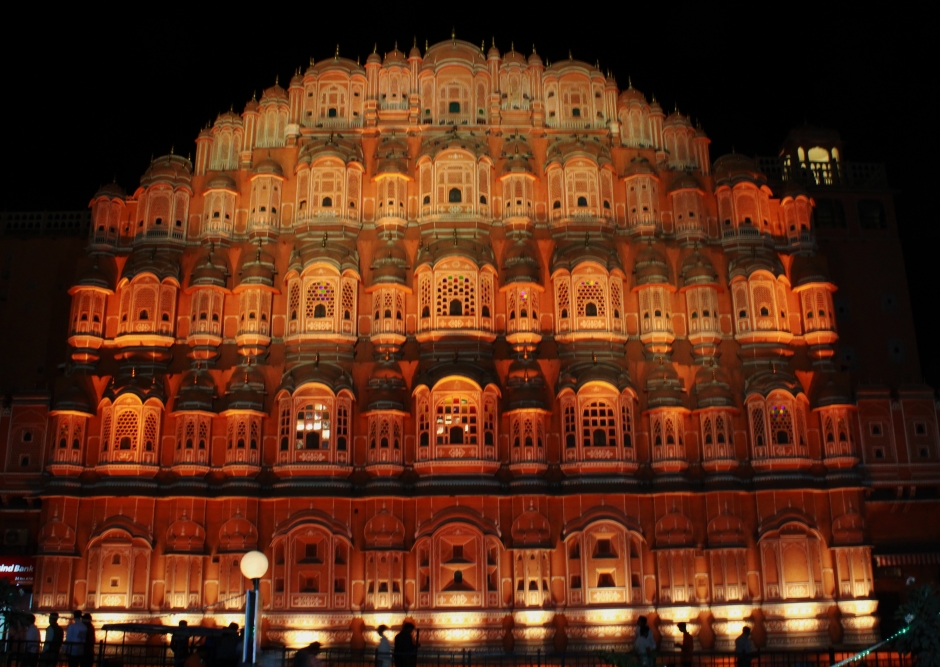 Jaipur is known for its Streamline Moderne-based single-screen theatre, Rajmandir. Although it has lost its glory with the advent of multiplexes and the lack of renovation to suit new generation preferences, it is still the pride of Jaipur. Do visit if you have time and a good flick is on. Else go for its location near the M.I. Road. It is the posh area of Jaipur offering a variety of cuisine and shopping brands.
The major tourist attraction of Jaipur includes Hawa Mahal and Jal Mahal amongst 10+ palaces and 3 forts. The Hawa Mahal made up of red and pink sandstone is an example of beauty and engineering. Ah! Favorite colors of girls.
It contains 953 Jharokhas marveling at the latticework, built to entertain the resident ladies in the times of "purdah pratha" and allow cool air passage during scorching winters.
Jal Mahal, a palace built in the middle of Man Sagar Lake, boasts another architectural marvel. You can only praise its glory from afar as it is closed to visitors. However, the evening-lit Jal Mahal is too good to miss as the reflections play with the water.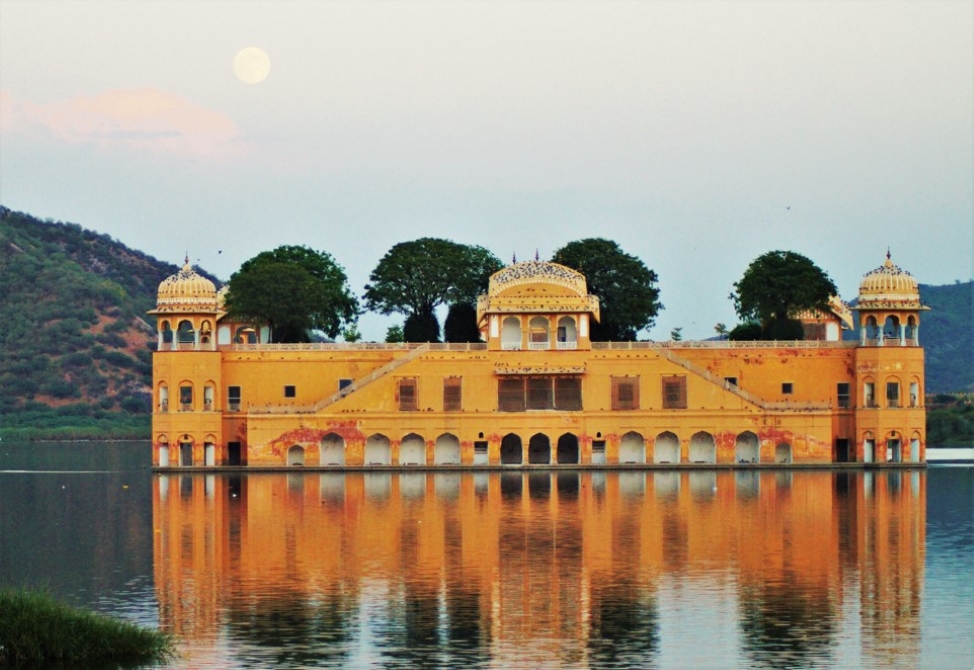 Once in Jaipur, you can not miss having Dal Kachori and Pyaaz Kachori of Rawat's. They are the pride of Rajasthani culture as much as Daal Bati and Rajasthani thali. However, be careful, as their food is comparatively spicy.
The New Year Parties planned at the palace-turned-hotels are to die for. I had an opportunity to celebrate the 31st of December at the Rambagh Palace. I will always remember the music, the food, and the vibes of the celebrations.
Jaipur is a genuine shoppers' paradise. From gemstones and jewelry to bedsheets and quilts; Jaipur is famous for its colors, designs, and quality. Visit Tripolia bazaar for chic Lac jewelry, especially bangles. If you are looking for Mojri shoes made from camel leather or Rajasthani dresses, Bapu market is your preferred destination. Then there is Johari, Chandpol, Nehru, and Aravali bazaar to soothe your shopping bugs.
Best times to visit Jaipur: October-March
Connectivity: Jaipur is well-connected to major cities via road, air, and rail transport. As said earlier, the Rajasthan state transport is one of the best I have ever traveled with. Internally, the city offers convenient commute options via cabs, autos, local buses, and the metro.
Safety Tips For Female Solo Trip
Solo traveling is fun and enlightening. However, it can become frustrating if it doesn't go as planned. A little planning and precautions can make your journey memorable. Here's a checklist of safety tips you must follow while traveling solo:
Travel Insurance is a thoughtful addition to your travel buys considering it covers you for medical or otherwise emergencies, baggage loss, theft, etc.
Set up SOS on your mobile phone. Your loved ones should be reachable with one touch. Coming to a related point, do tell your family before going for a solo trip.
Avoid traveling to secluded places. Also, prefer to check in at your temporary abode in the daylight. This will give you a good look at the locality and ample time to make alternate arrangements in case you are unsatisfied with the place. Trust me, it happens more than you can contemplate.
Although it will prove slightly costly, do not travel during the off-season.
Ladies, what are you waiting for? Hop on to the travel wagon and have an exciting solo trip. Caio!
Disclaimer: The data shared in the blog is the author's personal experience. Kindly consult your travel agent before planning.