Modern women are self-dependent. From corporate to personal, they like to handle it their way. Be it the dopamine rush of being your own boss or the gushing wind of financial freedom; they love to have it all. Well, you go girl!
Yet, most of them still struggle when it comes to managing personal finances.
Let's get you started on the best investments to get higher returns on savings in your journey of financial freedom. The good news is that digital transformation has made investing so easy too. If you are someone who has been thinking about investing, it is safe to assume you have done your research. If not, to help you with a few quickies, here's a curated list of 5 ways to see your money grow.
Table of Contents
Stock Market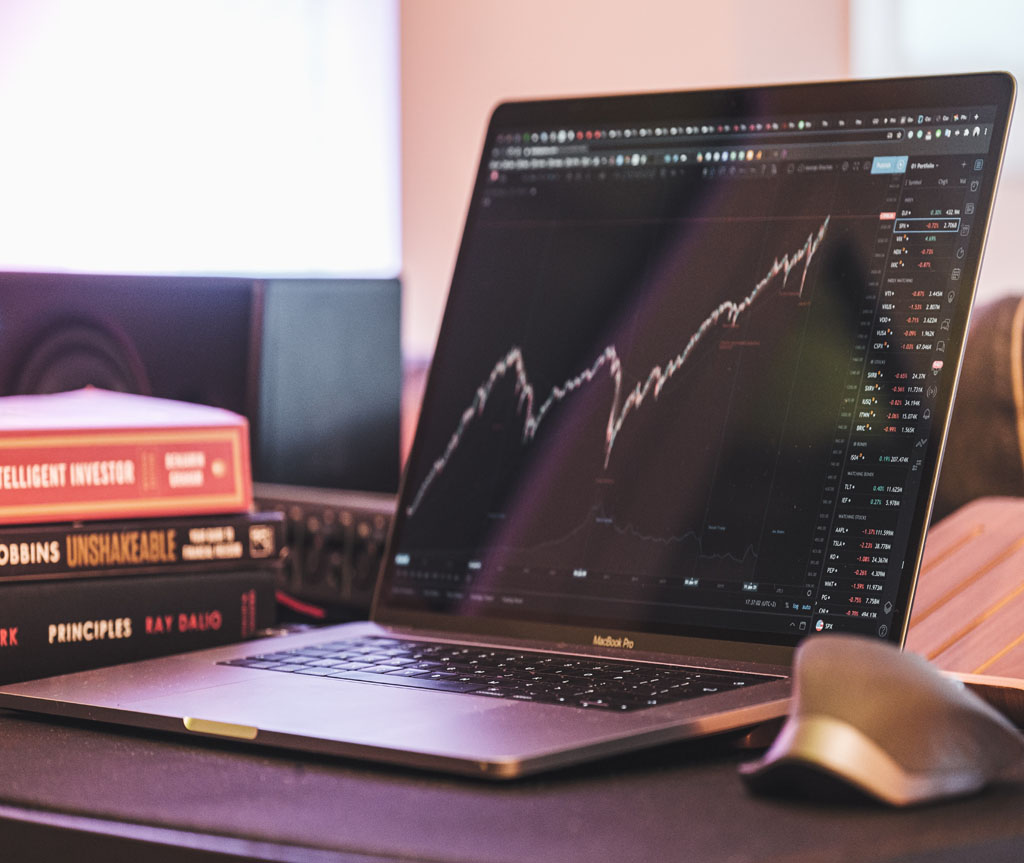 Markets are known to be volatile. Yet, the stock market is one of the gold mines if you could find the gold-digging stocks and make the right choices.
You may want to start small and learn the basics about a few companies. Investing in companies with a strong market presence and fundamentals for a few initial investments, goes a long way in terms of ROIs.
You should not jump into the pool of opportunity based on advice from friends, paid consortiums, social media posts, and news channels. I made these mistakes when starting out; now I know better than that.
The stock market is a science despite the popular belief of being a gamble. There is a lot to learn in terms of fundamental and technical analysis.
Try not to indulge in penny stocks waiting for them to turn into multi-baggers, at least during your initial journey. Miracles do happen but this is the game of seasoned players. If you want to start your investment journey in the stock markets, you need to open up a Demat account. There are many options available. You would want to survey before you choose the one that suits you. Zerodha is one of the best discount brokers I have encountered to date. Here's a link to open an account in 15 minutes.
Mutual Funds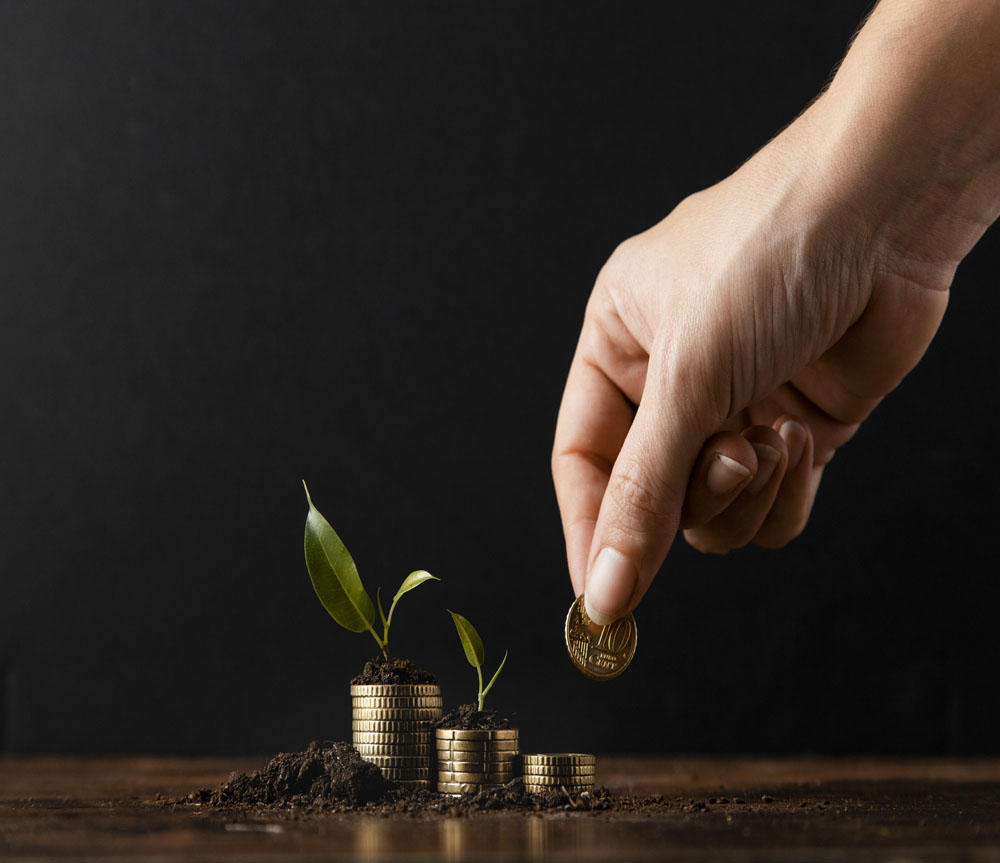 If you find studying individual stocks before investing overwhelming, there is a shortcut for you to participate in the stock market. You can invest in stocks, bonds, and other market instruments through mutual funds. Each mutual fund employs a dedicated Fund Manager so that you don't have to scratch your head much.
Of course, you will need to assess your choices from Equity, Debt, Hybrid, and Solution Oriented Schemes. As a beginner, you could take the help of an online calculator to choose the best fit for you as per your funds and goals. One such example of advanced calculation is
https://groww.in/calculators/mutual-fund-returns-calculator
Equity funds are directly linked to stock market performance. Debt market securities include government and/ or PSU bonds, non-convertible debentures, etc. Hybrid funds invest in both and have various categories based on allocation percentage in equity and debt funds. Solution-oriented funds have two categories – Retirement funds and Children's Fund. They are suitable for long-term plannings.
Before selecting a fund to invest in, make sure to define your goal. Next comes some basic research on your part. You might be looking for a balance between the right Expense Ratio; the amount you pay as incurred expenses by a fund for its management. The Compound Annual Growth Rate (CAGR) is another valuable measure to judge the performance of any mutual fund.
Cryptocurrency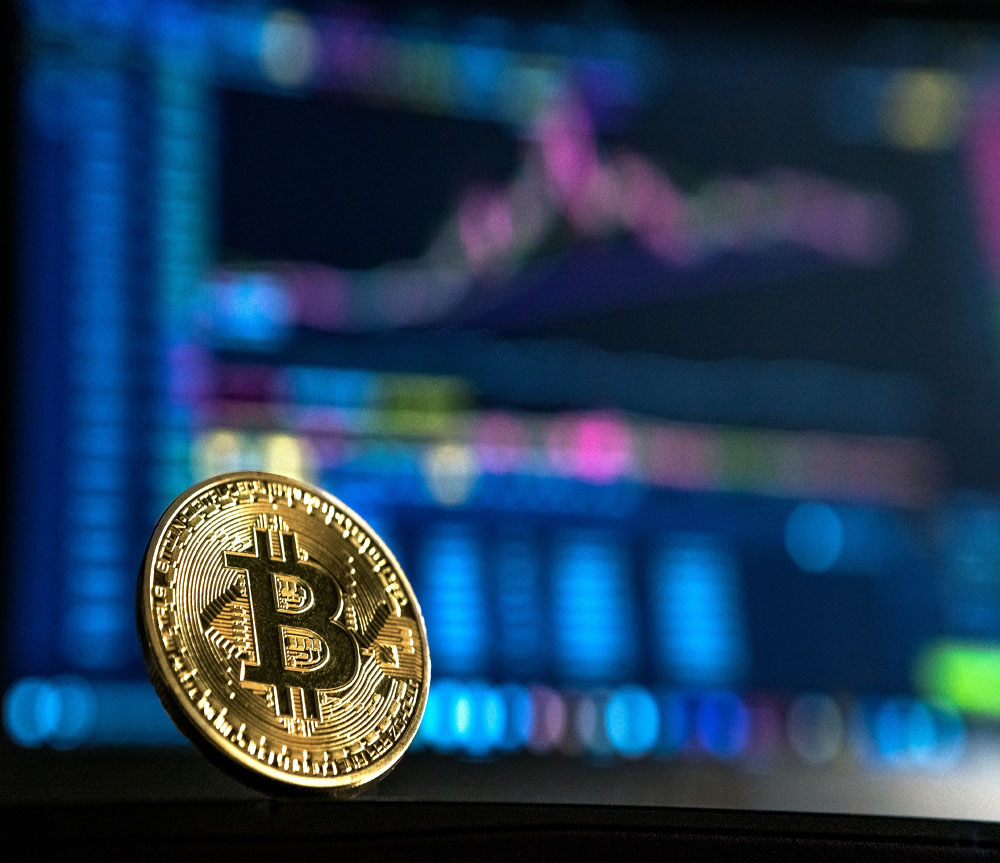 Crypto-world is a risky but promising bet. Despite recent falls, the returns it has offered in the past make it a lucrative investment option. Of course, there are concerns like wallet hacks. You have to understand that trading in cryptos is still in the nascent stage. Measures are being taken to make them more user-friendly and secure.
A few smart contract platforms like Fantom have offered 4-5 digit percentage returns in short durations which is huge. Even beyond what stock markets have offered to date. We recently saw a downfall in the crypto market with one of the first cryptocurrencies, Bitcoin, going down by more than 70% in less than half a year. But there were reasons like daunted global economic and social security. The fall just gave investors another chance to re-enter the market.
If you are a technology buff, you could check out some of the crypto platforms like Binance, Coinbase, CoinDCX, WazirX, etc. Also, read how you can save your money during a cryptocrash.
Digital Gold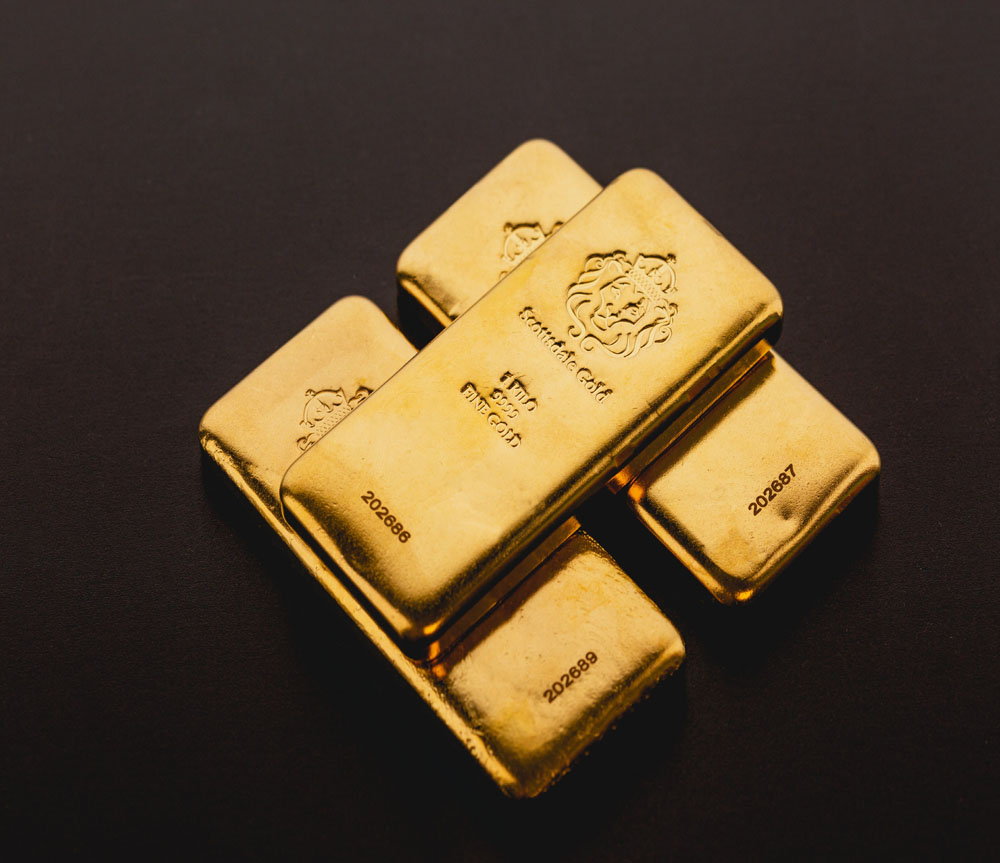 India is the physical gold's largest holder country in the world. I did not doubt the fact. Indian women hold about 11% of the total world's gold. It serves as the best security in a desperate time of need.
The cons of buying physical gold have led to the invention of digital gold. It washes away the worries of purity and the safe storage of bulky gold. The best part of buying digital gold is its minimum transaction price which is Re. 1/- much similar to mutual fund SIP.
You can easily purchase digital gold through companies like MMTC PAMP, Digital Gold India, Augmont Goldtech, Senco, Kalyan Jewelers, and Tanishq. They have tie-ups with payment platforms like GPay, Paytm, Amazon, etc. If you hold a Demat account, you can purchase Gold ETF (Exchange Traded Fund) through the Bombay Stock Exchange or National Stock Exchange. One Gold ETF is equivalent to 1 gm of 99.5% pure gold. The Government of India also issues Sovereign Gold Bonds (SGB), however, they have a lock-in period of 5 years and may not be suitable for short-term goals.
National Pension Scheme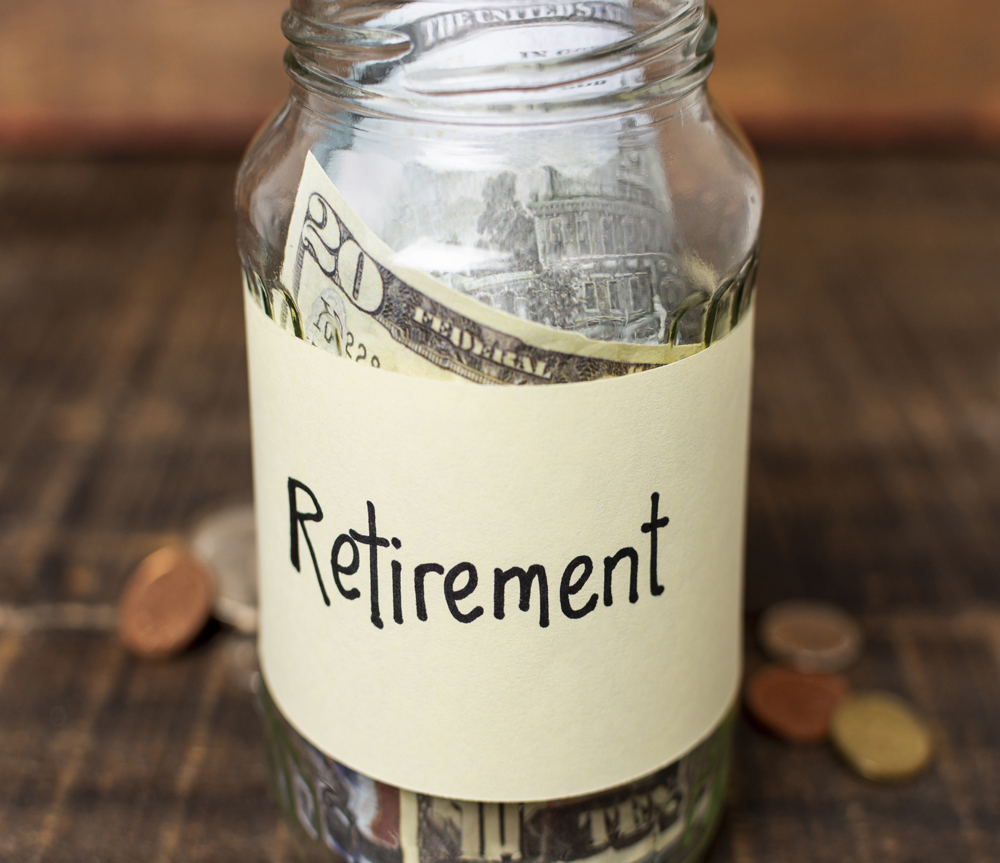 We have covered some methods to invest and grow your money in the relatively short term. However, it is important to start saving for your retirement from an early age. Especially if you are a taxpayer since it allows for an extra exemption on Rs. 50K above Rs. 1.5 lacs annually under Sec 80CCD(1B).
National Pension Scheme (NPS) is a voluntary, long-term saving scheme of the Government of India. You can open an NPS account for as low as Rs. 500/- and maintain the account with no minimum deposit.
In over a decade-long operation, NPS has given returns ranging from 8 to 12% annually. The only con of investing in NPS is that you can withdraw only 60% (totally tax-free) of your corpus at 60 years of age. The remaining 40% is given as a regular pension. You can open an NPS account online at
https://enps.nsdl.com/eNPS/NationalPensionSystem.html
Fears That Control Your Choice of Best Investments to Grow Your Money
We want to grow our money in a blink, just like food deliveries in 10 minutes. Unlike popular opinion, time isn't money when it comes to investment. It is the opposite.
The more you wait; the more you get. Women are known to be risk averse investors. They are drawn toward being more cautiously optimistic than their male counterparts. Their lifestyle decides their channels of investment. So does few fear factors like:
Security: Women are not gullible to believe in high returns in no time. Dubious schemes like Chit Funds and a few cooperative societies are a strict no-no for them. They want to invest in places with maximum security. Please note that absolute safety is a myth when it comes to finances.
Returns: Like Mr Buffet once said "Don't put all your eggs in the same basket", diversification is a real mantra. Of course, the more the better with minimum risk is their financial motto.
Accessibility: In the digital era, they want every information on your tips. The same goes for financial management. The ease of accessibility is the key to their portfolio.
Start Today Before it's Too Late: The Power of Compounding
Money doesn't grow on trees. Fortunately, that's true. Surprised? Let me break it down for you. If it grew on a tree, how many years do you think you would have waited before reaping its benefits?
Maybe 4-5 years. The art of waiting comes with years of experience. Everybody wants to start up with each and every aspect of their life at that very moment. Although investment is considered a long road, there are few options for early reapers too.
Yet, you should understand the concept of compounding before setting your timelines. Compounding refers to an increase in your base amount each year due to the addition of interest for that year. In simple terms, from the second year onwards of your investment journey, you earn additional interest on the interest earned in the first year and so on. Now all you need to do is apply the geometric progression you must have learned in mathematics classes.
Kidding, there are online calculators for this too!
Conclusion
With big dreams in their eyes and stone-determination of heart, today's women is all set to rule the world. On the journey of conquest, a little inspiration never hurts anyone. Money has always been a great source of inspiration. More so if it offers high returns on investment. Money sitting idle in your bank account is a waste. Be smart and start investing, however, small you may want to start with.
Happy Investing!
To keep reading more on personal finances, click here.
Risk Disclaimer: Stock markets, cryptocurrencies, gold prices, mutual funds, and NPS investments are subject to market risks, read all scheme-related documents carefully before investing.
Marketing Disclosure: Women Empowerment Personified is a for-profit blog. It may contain paid advertisements that are generated and managed by a third-party network. This blog also earns money by participating in affiliate programs which means I may receive a small commission when you purchase a product from my link, at no additional cost to you. These commissions are necessary to meet the website's hosting fees and your favorite blogs afloat.
Thank you!