Have you ever faced an Air Quality Index (AQI) of more than 500?
I live in the Delhi-National Capital Region of India. Once again, with the arrival of winter, my home is under the spotlight, and not for good reasons. I'm living under the blanket of air pollution with AQI>400.
How Do We Measure Air Pollution?
AQI is a standard measure of air pollution ranging from 0-500. The higher the AQI, the lower the quality of the air we breathe in. AQI> 150 becomes unhealthy for the masses while above 300 becomes hazardous.
Post-Diwali, we north Indians face a sudden surge of pollutant air. Firecrackers, burning of agricultural residues aggravated by unfavorable wind direction and air pressure build-up, and construction activities are the major culprits.
We celebrated National Pollution Control Day on 2nd December. Despite big promises to deal with environmental havoc from both central and state governments, we continue to witness a constant rise in AQI year after year.
Aftermaths of the Air Pollution
Continuous exposure to air pollutants reflects in acute symptoms like respiratory infections and asthma, and eye and throat irritation. It is manageable with medicines and protective gear.
But, prolonged exposure may result in chronic obstructive pulmonary disease, neurological and cognitive degeneration, reduced fertility, strokes, cardiac arrest, and death. It is, thus, important to reduce air pollution and its causes.
Preventive Measures to Mask Your Exposure
Here's a list of a few preventive measures to follow when AQI hits 300:
Limit Your Exposure, Stay Indoors
When the AQI exceeds safe levels, avoid direct contact with polluted air. Try working from home during those days. It will serve the dual benefit: protect you from the pollutants and reduce spreading them yourself.
If going out is mandatory, choose a time when the air is purest. According to a survey conducted by Smart Air, the evening (6 P.M. – Midnight)  is the least polluted time of the day.  
Those who prefer to exercise outdoors should restrict themselves in the morning (6 A.M.- Noon) is fairly polluted. We tend to inhale more while exercising. You can choose indoor workouts, at home or gyms, or someplace with adequate greenery like parks to negate the adverse effects of pollutants.
Use Appropriate Masks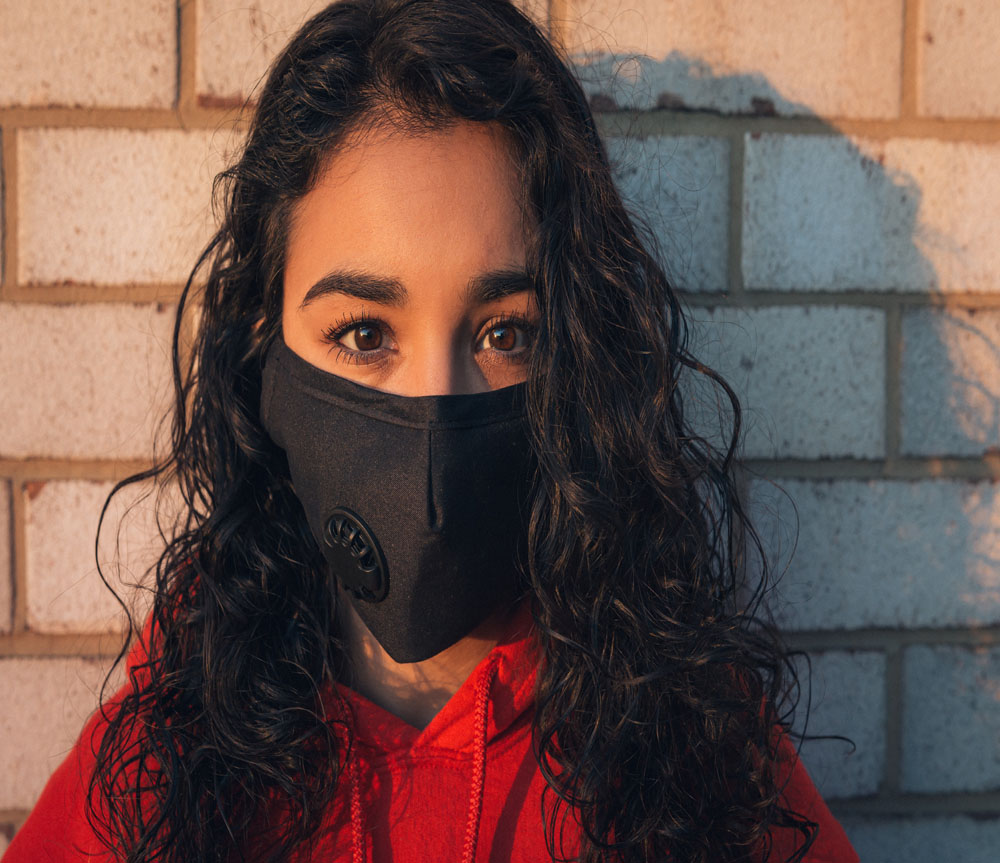 If you cannot avoid going out, use a well-fitted N95 or P100 respirator to filter the inhaling air. Ensure you follow the associated guidelines that come with these masks including safe disposals. While using masks outdoors makes sense, The poor residents of Noida are forced to use anti-pollution masks even indoors each year. 
Moderate Your Diet
A healthy body and strong immune system are the best defense against air pollution. That's why children, the elderly, sickened, and pregnant ladies are prone to the harmful effects of toxic pollutants.
To strengthen your immune system include antioxidants and anti-inflammatory agents in your diet. Consumption of ingredients like Vitamin C and E, Omega fatty acids, green vegetables, and seasonal fruits are beneficial in fighting pollution. Also, avoid excessive use of processed sugars and fried food as they are high in oxidants.
Home remedies like turmeric, ginger, garlic, cloves, black pepper, and Tulsi. It reminds me of the pandemic times when we consumed homemade "kaadhas" to build a stronger immune system. To avoid overdoing things, I consult my nutritionist and had a diet plan mapped out to challenge the pollution.
Surround Yourself With 24×7 Oxygen Plants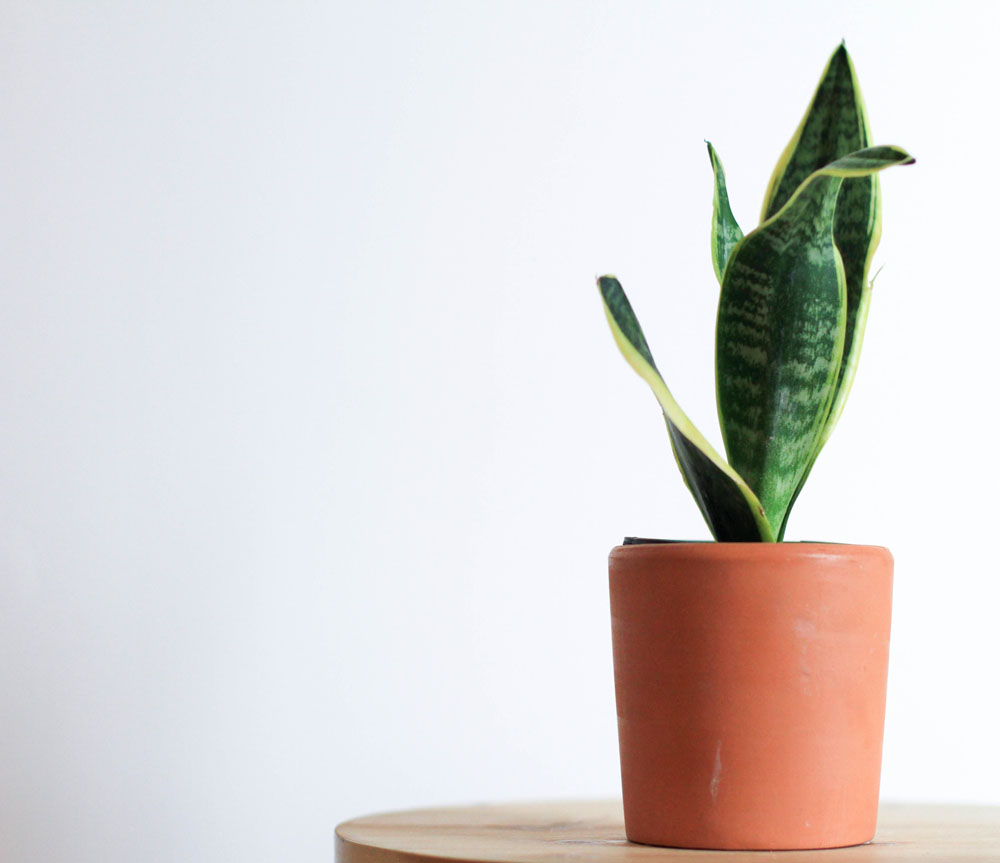 We know that some of the plants release oxygen 24×7 as opposed to those which release oxygen by the day and carbon dioxide by night. When the outdoor air becomes hazardous, it decreases lung function.
You can support your lungs during excessive pollution by surrounding yourself with easy access to pure oxygen. Certain plants like Snake, Areca Palm, Aloe Vera, Tulsi plant, etc. can be easily placed in the corners of your house. Flowering plants like Gerbera, Orchids, Peace Lily, Christmas Cactus, can fill up your home with gaseous elixir "oxygen" as well as increase the aesthetics of your adobe.
Install Air Filters at Home
If you find the above measures to be insufficient in dealing with pollution, you can opt for air filters for your home. They can remove bacteria, viruses, dust, smoke, and particulate matter from your home. There are many quality products available in the market to choose from.
Proactive Measures to Avoid Occurrence of Air Pollution
Hazardous levels of pollution hit us every year. While we take steps to ensure protection against it, it is important to try reducing it too. Here are some proactive measures that can be practiced year-round to help combat global air pollution.
Reduce Your Dependence on Fossil Fuels
Did you know energy derived from fossil fuels like petroleum products kills 1 in 5 people across the globe?
We should reduce our dependence on fossil fuels by switching to cleaner options. Renewable energy sources like sun, wind, oceans, biomass, etc. are the relatively cheap powerhouse that is environmentally friendly too. 
Walk that extra mile, carpool with your work buddies, or cycle to your favorite store to do your bit in saving the earth. Curb your carbon footprint by reducing dependence on single-use plastics. Plastic waste takes years to decompose. While decomposing, they emit harmful gasses adding to air pollution.
Strengthen Your Respiratory System All Year Around
Air pollution is a recurring event now. A smart solution should be to prepare our bodies in advance to bear the brunt. Increasing the lung capacities by strengthening exercises like rib stretching, belly breathing, pursed lip breathing, humming, and simhasan (a yoga pose).
Conclusion
Increasing air pollution decreases the quality of life. It is our collective responsibility to deal with climate change as vigilant citizens. Being mindful of our polluting habits and controlling them is necessary to breathe quality air forever. Do your bit, and stay healthy!
To read more on health, click here!
Marketing Disclosure: Women Empowerment Personified is a for-profit blog. It may or may not contain paid advertisements generated and managed by a third-party network. This blog also earns money by participating in affiliate programs which means I may receive a small commission when you purchase a product from my link, at no additional cost to you. These commissions are necessary to meet the website's hosting fees and your favorite blogs afloat.
I assure you that these products are verified by me. But, in the event of any complaints kindly let me know through an email at [email protected] to benefit other readers. Thank you.