Priti Rathi Gupta is the visionary behind the LXME– the first dedicated financial platform for Indian Women. Through LXME, she is enabling them to be more confident in their investing journey and financial freedom. They are a growing community of 50K+ women who found the courage and vision to charge up their financial learning and planning. A big shout to Ms. Gupta for formulating an app "for the women, by a woman".
Financial independence is the dream of all, the reality of many, and the aspiration of some. This statement holds, especially for Indian women. Indian culture originated from a female being treated as the queen of the house and a male being the bread earner.
With changing times and situations, the participation of women in earning an income started changing. So did the methods of investing. From hiding their hard-earned money in the grocery boxes of the pantry to the mutual funds through the bank accounts, women are learning and experimenting with personal finance.
Table of Contents
Priti's Financial Journey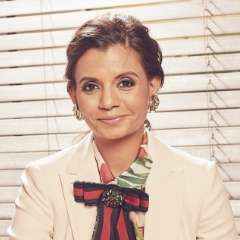 51 years young Priti is a mixed bag of wonderful surprises. She is a filmmaker, founder, and producer at Ishka Films. Have you watched 'Naseeruddin Shah and Kalki Koechlin' starrer 'Waiting' and 'Irrfan Khan, Dulquer Salman, and Mithila Palkar' starrer 'Karwaan'?
Now you recognize her. That's Priti for you Ladies and Gentlemen. She is also the Managing Director and Promoter at Anand Rathi Shares and Stock Broker Ltd. where she is expertly utilizing her 30+ years of stock market experience for the company's upliftment.
All this comes from a girl who got married at the tender age of 19 but did not give up on her dreams. She pursued graduation followed by MBA from Harvard Business School as a married woman. This was big in Indian culture in the early 1990s. After completing her Master's, she chose to pursue a career in the male-dominated Indian stock market. Boy, that would have been tough and I could only imagine.
Her most incredible venture, at least for me, was the launch of LXME which came through in the year 2018. LXME (read 'Lakshmi'– the Indian Goddess of money) is a community-based financial platform dedicated especially to Indian women.
According to her vision, women should be inspired to make their own financial decisions. The best way to do so is through empowering them with knowledge. She believes that the low participation percentage of women in stock markets and mutual funds is due to the fact that these are risk-prone businesses while women are known to be 'calculated-risk' kinda people.
Why Financial Independence is a Must for Indian Women?
According to a study published by World Bank, merely 21% of Indian women (15+ of age) constitute the Indian workforce. This includes those who are actively seeking work too. Even from a layman's perspective, this data is low. It is so low that countries like China, Indonesia, and Bangladesh have approximately twice the better numbers. We don't even reach half of the global average which is 47%.
Working and earning is not conclusive sign of the financial freedom of women. It is when they take their financial goals and future planning into their hands or at least participate actively in family discussions and decisions, they could be hopeful and joyful about their well-deserved freedom.
LXME Women and Money Power Survey, 2022 brings out some astonishing numbers when it comes to women and investment.
98% of Indian women haven't planned a financial roadmap to their retirement. (OMG!)
91% of Indian women are powerless when it comes to investing. They rely on family, or friends for investing options. (It's saddening)
85% of Indian women lack the confidence to invest in mutual funds. (Why?)
76% of Indian women seek an easy-to-use investment platform. (Okay, for this reason)
What LXME Offers you as a Dedicated Financial Platform for Indian Women?
"When women come together, great things happen!"
This was the motto lingering in the mind and heart of Priti when she envisioned a platform like LXME. She wanted to load women with all the information and experience they must need to prepare a solid, personal finance plan for their dream future. The USP of LXME can be read as discussions, learning, planning, investing, earning, insuring, and saving.
She believes in strengthening the financial concepts of Indian women rather than message spamming them with recommendations and strategies. If you fear money management to the core and want to test the waters before diving deep, you can try their free membership. Chat with a 50k+ community of a similar kind- 'your MoneyTribe' as they like to call it. Get in touch with the Money coaches and shoot away your silly-sounding questions (that's all in your head- No question is silly, you silly).
At LXME, you get answers, clear your doubts, and fight your fears lingering as darkness about financial planning.
If you have been looking to invest in knowledge-gaining modules but are confused between the large pool of data available online, you could learn them here too. LXME offers basic lessons in investing through games and challenges and yeah, through interactive, expert-led modules too.
Another feather of LXME is its planning calculator. If you are new to the financial planning sector, you may find it overwhelming to strike a balance between your earnings, expenses, emergency funds, and savings. You could try their easy-to-use calculator to get an early idea of how you need to create sections within your financial plethora.
Conclusion
Whether you start with LXME or any other financial platform, the time has come for women to hold their portfolios just like the 'Goddess Lakshmi'. Indian women are technically wired to think about family first and it reflects in their financial planning too. They might be saving for their children's education or marriage or dreams. But there exists life after that. It's time to change and start investing in your future through guided, well-researched options.
Buckle up Ladies, it's your time to shine in financial management.