Cybercrime is omnipresent. Is your Demat account protected from the hackers in 2023?
You may not see hacking happening, yet it does; sometimes in the blink of an eye. Hackers are immoral entities who do not hesitate from robbing you of your lifetime earnings. They do not shy away from forcing powerful organizations to give in to their demands.
Remember the dubious calls from 'supposed' agents of MamaEarth who offered one of the five gifts on purchase of 'x' amount of products? Many of us made direct transfers to their bank accounts in the futile hope of getting the products along with the 'free gifts'.
Many individuals and financial systems have also fallen prey to such hacks. Banks, Non-Banking Finance Companies (NBFCs), Online retailers, Businesses, and Vulnerable individuals have all been easy targets of these hackers. A new entity to become their fresh meal is the stock market investors and brokerage firms.
Table of Contents
The Curious Case of Hacking a Demat Account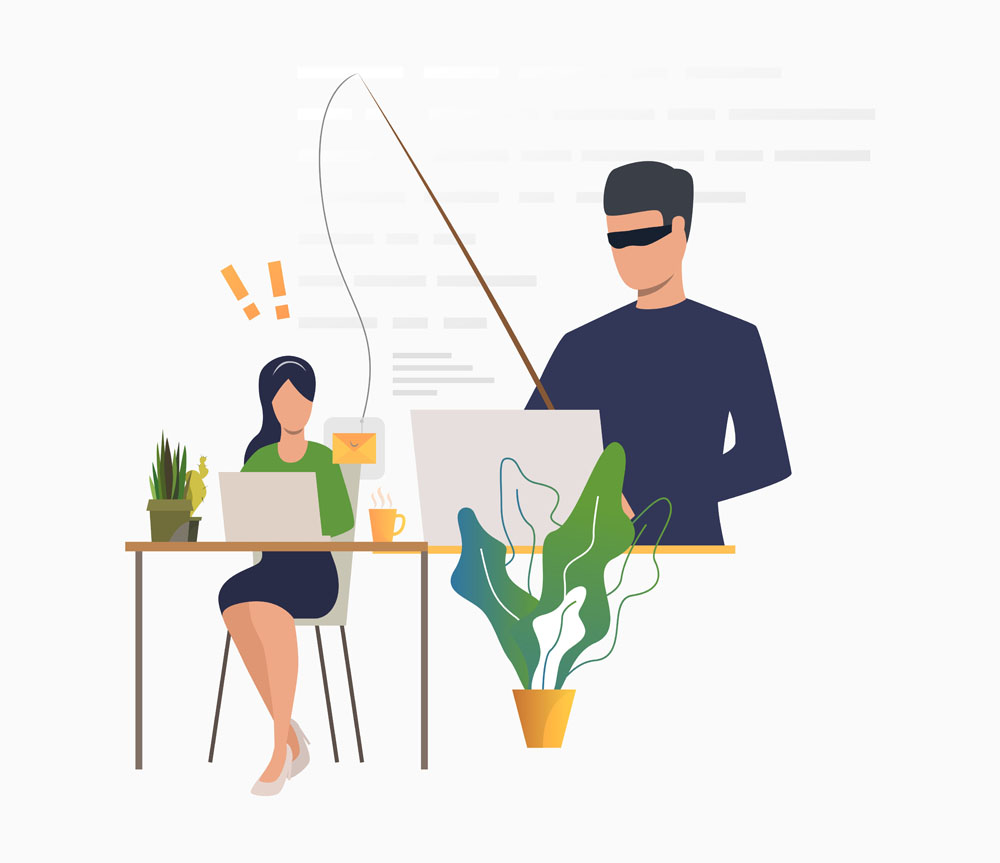 The COVID-19 pandemic has seen unusual events like the trend of 'work from home', complete isolation, and an increase in online reliance for daily needs. While adjusting to the new normal, the Indian financial sector has seen a sharp rise in the number of stock market traders and investors. According to Securities and Exchange Board of India (SEBI) records, 10.7 million new Demat accounts were opened between April 2020 and January 2021, the highest ever!
But, with roses comes the thorns. The post-pandemic world has observed a parallel rise in cyberattacks by hackers through phishing and hacking.
Phishing
Phishing is an act where you will get an innocent-looking link to some attractive offer, say for instance low or no brokerage. Once you click the bait and fill in your details, your credentials get stolen. These stolen credentials are conveniently used by hackers to log in to your Demat account and steal your money.
Hacking
Another method involves hacking into your email address to get your Demat account password through the "Forgot Password" option. Once they have your password they can carry out unsolicited trades in your name. Recently, Rediffmail has infamously come under hackers' radar. Also, the clients who have opted for Power of Attorney (PoA) to their brokers are more susceptible to this hacking route. This is because they won't need to follow the 2-way authentication which acts as an additional protective layer.
What If Your Demat Account Gets Hacked?
Your account is hacked!
What next? Essentially, the hackers have three options to steal money.
Option 1: The easiest way for hackers to make money from your hacked account is to buy a penny stock at a higher price. He would have already sold the same stock from his account in the open market. This will result in losses to you while profiting himself.
Option 2: Even if your hacked account lacks funds for buying, the hackers will mercilessly sell off your holdings at lower prices to carry out their trades. This, thus, doubles your losses.
Option 3: Hackers can also transfer available funds from your Demat account to theirs, leaving you high and dry.
Call To Action From The Brokerage Firms
Some firms like Zerodha have taken proactive steps in dealing with hacking threats. These brokerage firms suspend suspicious penny stock trades, for the time being, foreseeing any breach of activity. They have put their cybersecurity team on the task of creating the Great Wall of Security to nip hacking in the bud. While other organizations have blatantly denied the act as impossible. 
Nithin Kamath, the founder, and CEO of India's most popular discount brokerage firm "Zerodha", has addressed the issue expeditiously. Mumbai Police has booked five accused until now for hacking fraud of INR 3.6 crores. He has assured his clients that his team is committed to cushioning the effects of any such malpractice.
He adds that prevention can only happen through the quick diligence of customers like you. If you see any abnormal activity related to your Demat account, report it immediately.
Call To Action From The Customers
Are you worried about the rising incidents of stock market hacking frauds? In that case, prevention is better than cure.
Right?
Here are a few tips to experience safe trading and investments in the stock market
Never share your login information with anyone.
Always chose 2 Factor Authentication (2FA) for login to ensure added security on email and social media platforms.
Prefer the biometric authorization face for enhanced security of your Demat account.
Enable a Time-based One-Time Password (TOTP) for added security if your broker allows it.
Regularly check your emails and messages related to your Demat account, logins, trades executed, and funds transferred.
Report any unauthorized account login from a different device, location, or IP address.
Report to the authorities any incident of hacking immediately and in writing. SEBI also mandates that depository participants report any breach in security within the first six hours of the first observance.
Report the crime to the cyber cell of the Government of India at 1930 or https://cybercrime.gov.in/ in case of no action by your stock broker.
Conclusion
Hacking is inevitable. In the digitalized world, the onus of protecting ourselves from malpractices lies on us. Be vigilant, be proactive. Do not let some lazy lad deprive you of your hard-earned money and make them rich instead.
It is about time that you take responsibility for protecting your Demat account from hackers on your shoulders. It is a responsibility to be a good investor or trader, and above all, a watchful citizen who helps protect a nation's integrity against cyberattacks.
Stay safe, and stay invested!
To read more about personal finance and Indian stock markets, click here!